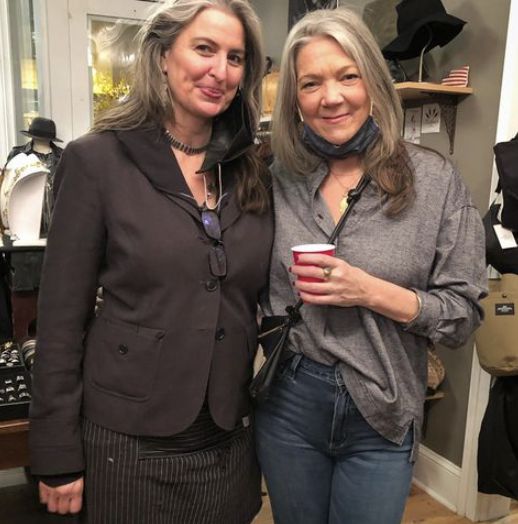 Leading up to the 2econd Saturday trunk show event, MaryVaughn and Shana Lee met over Zoom for an intimate conversation and look into her studio in anticipation of her 2econd Saturday trunk show at Hudson Clothier. The conversation is so fun and energetic and, well, just deep.
Not only does Shana Lee have a long and storied history with MaryVaughn, and with Hudson, she is the most recognized and beloved local jewelry designer we carry in Hudson Clothier.
Shana explains her process of ancient foraging and commitment to eco-friendly designs. She also shares her deepest intentions for wearers of her jewelry, motivated by her journey and friendships with members of the Cherokee community. If you already have a Shana Lee piece, you might hear its origin story in the video!
Shana's work always has admirers in the shop and, for those unfamiliar with it, we're happy to share the details. For those who are familiar with Shana, we love hearing memories about her wonderful store on Warren Street and they are thrilled to know her jewelry is still easily accessible.
There's a lot of Hudson in there too. We hope that for both new and old Shana Lee fans this video brings a bit of magic to your day.